Community Montessori School's 13-acre Stone Road campus was purchased in 2004 and it remains at the heart of educational programs at Community Montessori School and Montessori Middle School of Kentucky (CMS-MMSK). Below is a description of the primary areas of our campus, Erdkinder environments, and outdoor classroom spaces.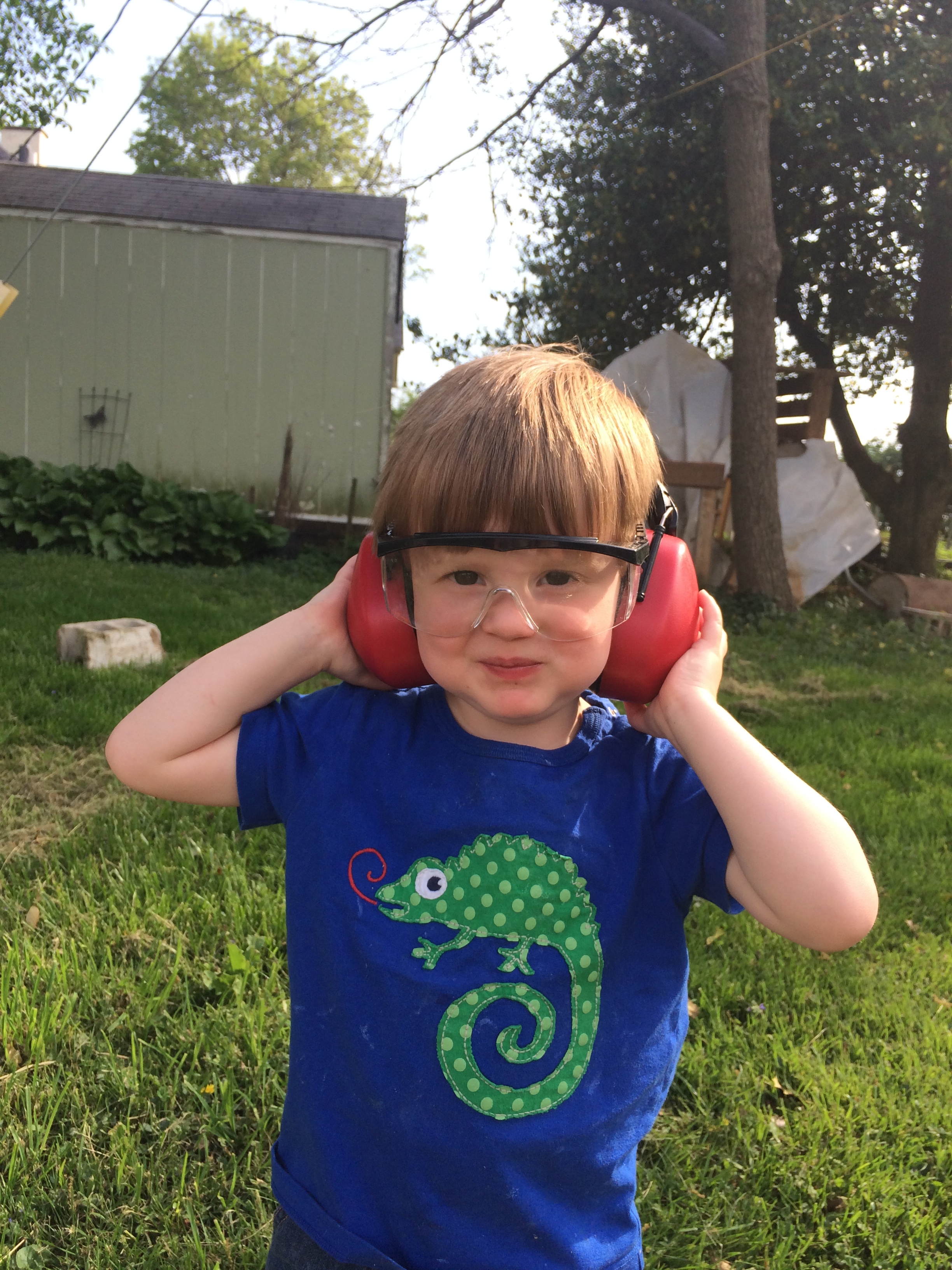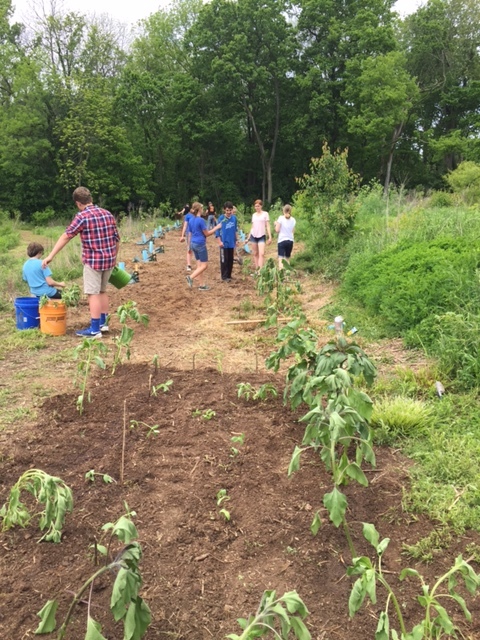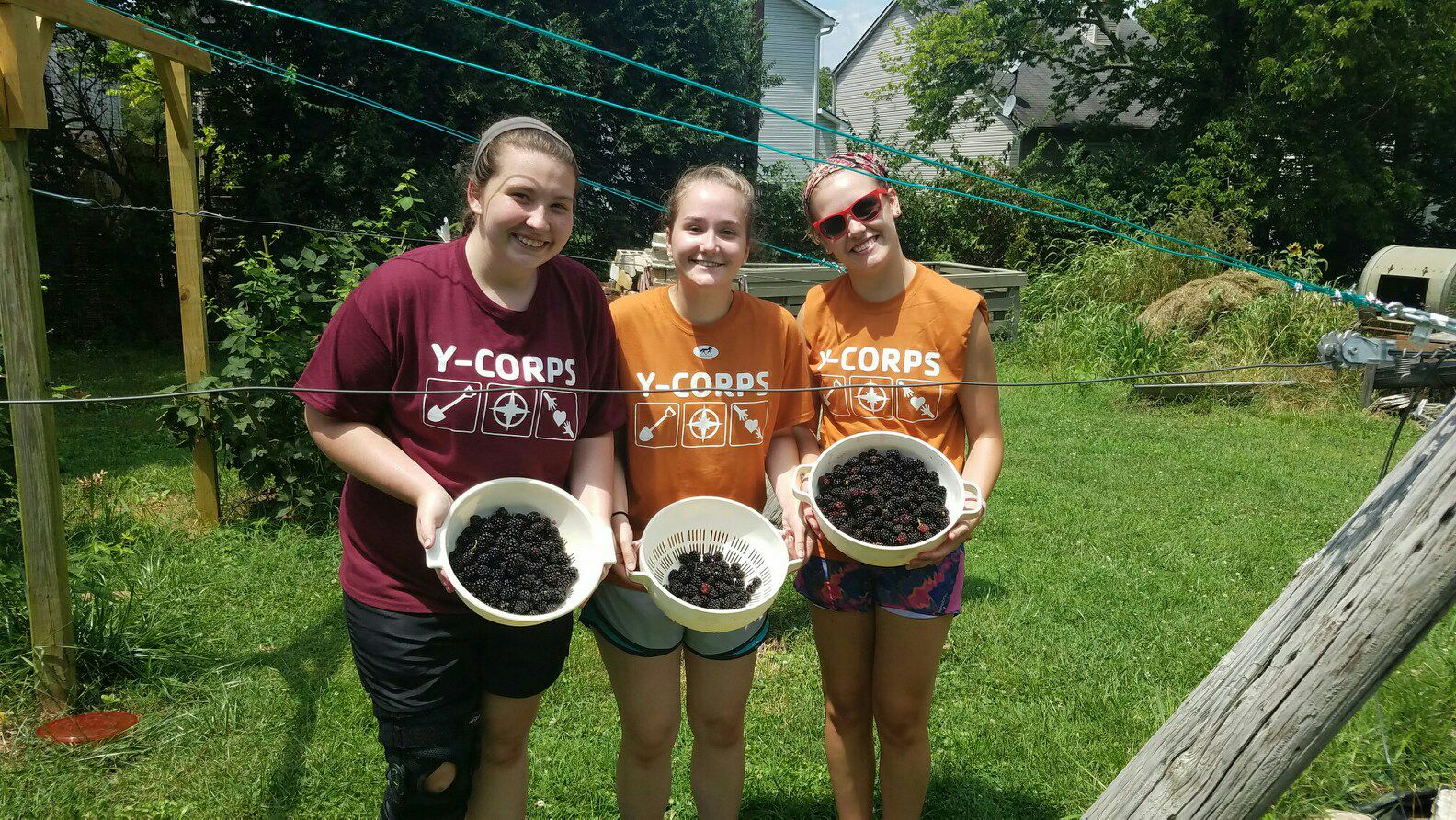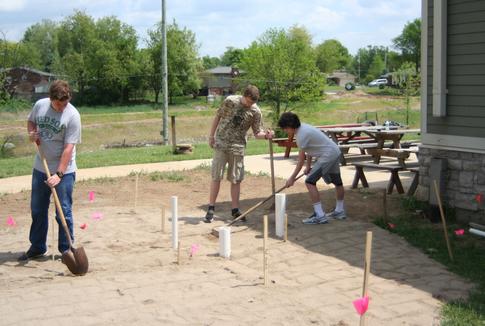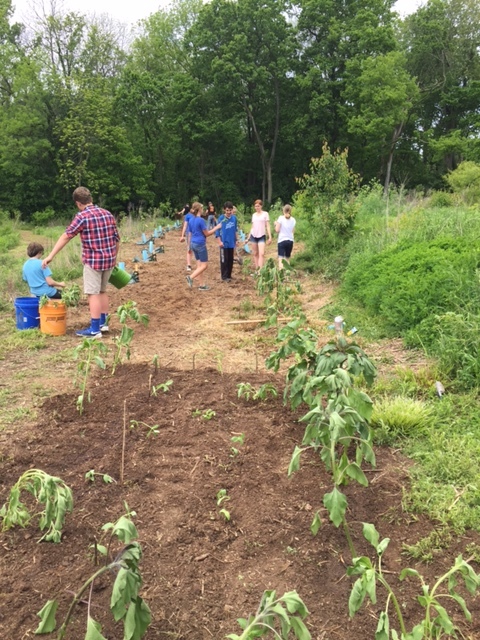 Apple Orchard (c. 2016): In addition to a butterfly garden, we were given funds from the Arbor Day and KU Plant for the Planet Grant to develop an apple orchard. Apple varieties were chosen for their semi-dwarf growth pattern and for their production time: ripening in the late September through October to allow for student involvement in the harvest. Varieties include: Red Jonathon, Sundance, Enterprise, and Goldrush. The bees are responsible for pollination, and the ground is sown in white clover to provide an additional food source for the bees, reduce weeds, and provide nitrogen to the trees through the nitrogen cycle.
Blackberry Patch (c. 2009): The MMSK students transplanted blackberry canes to our Stone Road campus from a local farm who used to host our Erkinder lessons. The blackberry is a juicy edible fruit produced in the Rubus genus of the Rosaceae family. Our thornless variety make pruning, weeding, and harvesting the berries pleasant work. Blackberry plants will produce berries for 15 to 20 years! We added new canes in 2016 to fill in where plants had died off, along with a stronger trellis for the plants to twine. Each year we fertilize the ground in early spring, weed and mulch. Then we prepare for the wonderful weeks of berry picking, washing and freezing in July. To prevent the birds from getting all our berries, we have added a netting over the trellis that is placed in early June and removed after the berries are done producing. Students use the frozen berries to prepare and can homemade blackberry jam during the school year for their MMSK Erdkinder Micro-economy.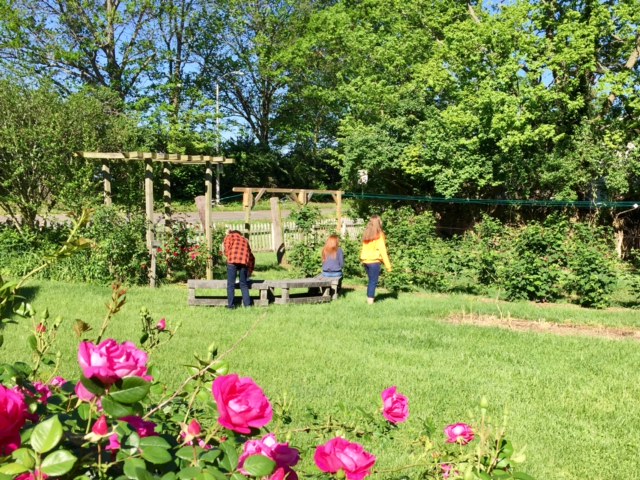 Memorial Garden: One of our Community Montessori School's founding teachers, Mrs. Elizabeth Farrar, passed away in 2005. Her love and affection for our school and its amazing children and families led us to dedicate a Memorial Garden space to her and future leaders of our school. The quiet elegant space is filled with perennial flowers and lined by student made stones under an arbor. Benches allow students to reflect and enjoy the quietness of nature in the Memorial Garden. Students are working on plans to add a meditation labyrinth next to the garden in 2018.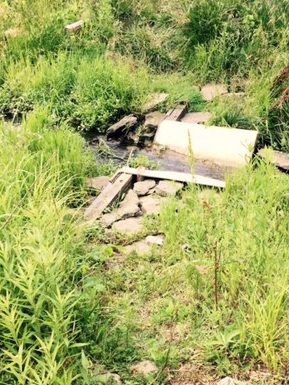 Research Partnerships at Stone Road (2011-present): A unique set of research projects are maintained on the Stone Road stream at CMS-MMSK by University of Kentucky and University of Louisville students. There are two monitoring stations at either end to measure water flow speed and intensity. A research bed on the far Eastern end of the stream allows engineers to test various levels of mulch for anaerobic digestion of nitrogen. Masters level and PhD students use the data collected from these projects to write a thesis, as well as to provide ongoing data on the stream restoration project for the school and the city.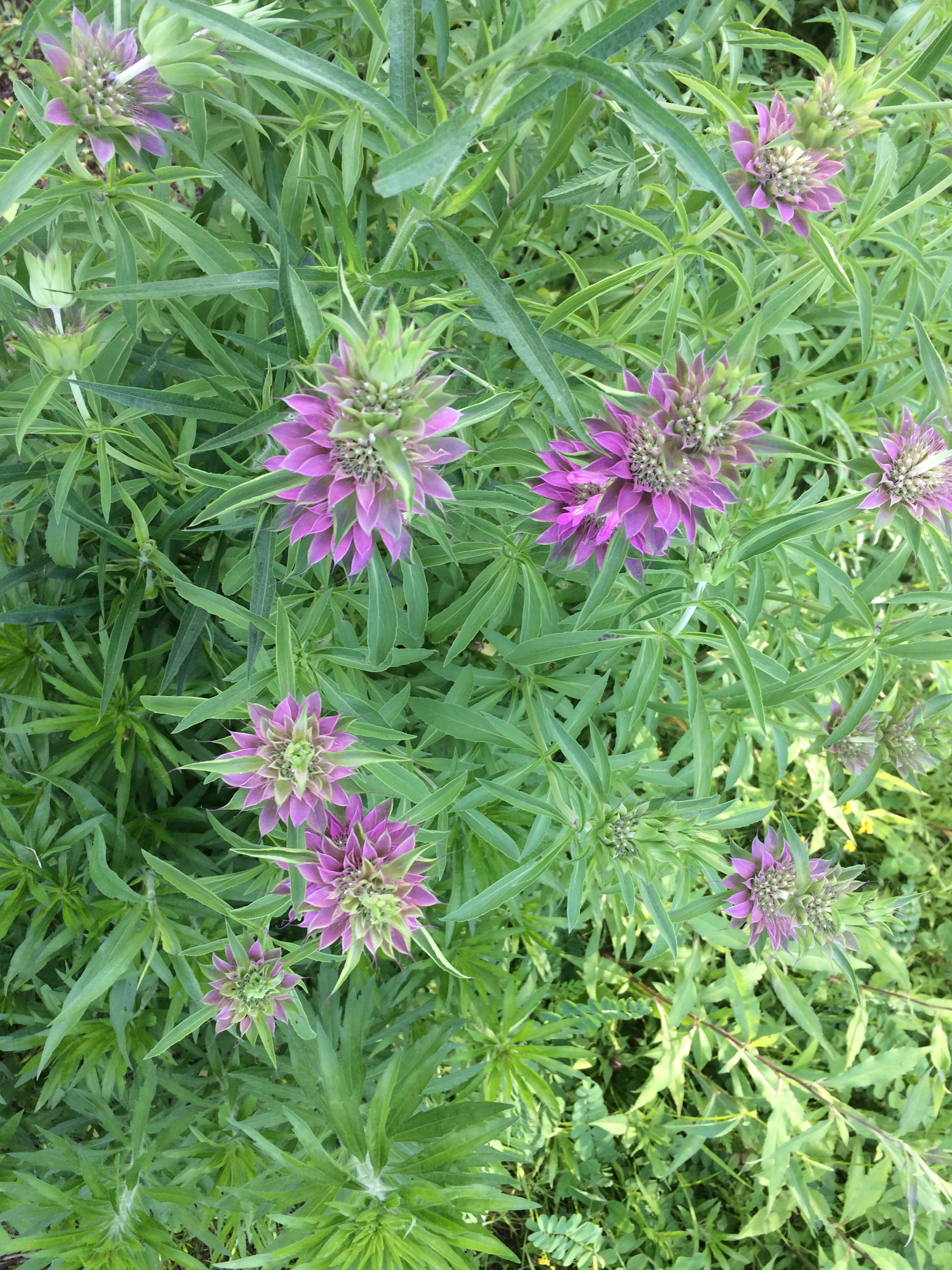 Next Steps: Future plans are for the addition of bat houses, and many raised vegetable and flower beds to accommodate all levels of student education at CMS. With the renovation of the building, students from toddler through 8th grade will benefit from our amazing Montessori campus setting!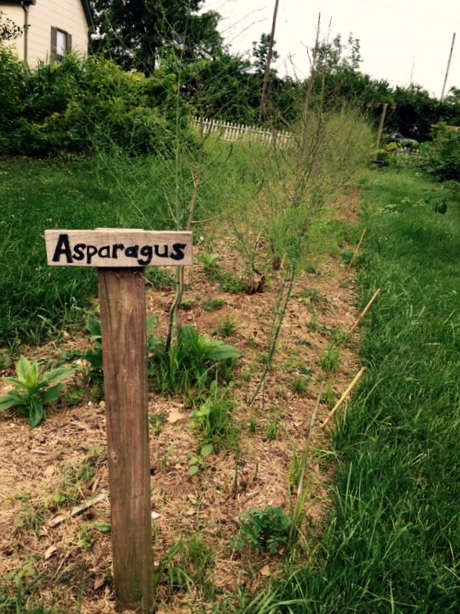 Asparagus Beds (c. 2010): Asparagus is a perennial bulb and stem vegetable. Our school's bed of asparagus officinalis includes standard green stem and deep purple stemmed varieties. Asparagus plants take 2 to 3 years to produce, but can be productive up to 20 years. The original bed was planted around 2010 with new crowns added in 2015 to continue productivity. MMSK students weed, mulch, harvest, and sell asparagus to the community in May as part of their Erdkinder Micro-economy.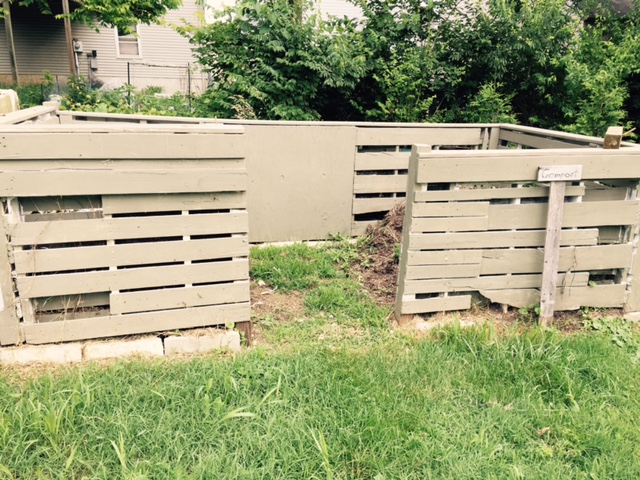 Compost Bins (c. 2014): MMSK students worked with Mr. Gray to build a sturdy compost bin station. Compost serves as an invaluable organic fertilizer in all of our plantings. Students learn to save organic matter like fruit and vegetable scraps, grass clippings, manure, leaves, sawdust, eggshells, and straw to add to our compost pile. They also learn to keep certain types of organic matter – such as dairy products, meat, fish, bones, fats, oils, pet waste, diseased or insect-ridden plants, or plants that have been chemically treated – out of the compost. One side of the bin is filled up and then left to heat and decay, while we fill up the other side of the bin. Periodically we use a pitch fork to turn and aerate the compost so it will stay hot enough to decompose well. When it looks almost like dirt, the compost is ready! We use the finished product on our berries, asparagus, and vegetable beds to encourage strong healthy plant growth.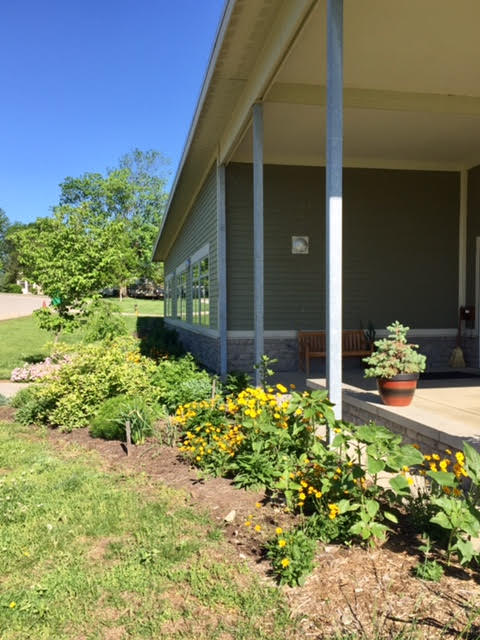 Various Perennial Flower Beds (c. 2014): MMSK put in several perennial flower beds around campus with the help of volunteer and parent Diana Pardee. The beds are filled with donated cuttings from CMS families and native plants from local nurseries. Perennials are herbaceous flowering plants that die back in the fall and then rebloom from rootstock each spring. The beds include a wide range of colorful flowers to attract birds and pollinators to our campus. CMS-MMSK is a registered Wildlife Sanctuary through the National Wildlife Federation. To earn this status, a site must show that they incorporate the four elements of habitat- food, water, cover and places for wildlife to raise their young –while also being registered with NWF.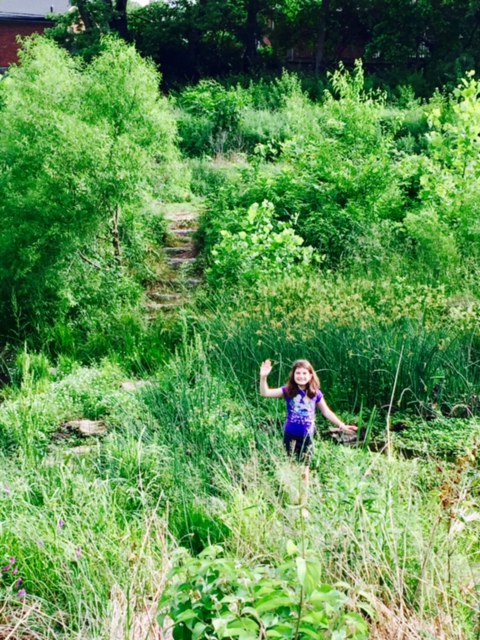 Riparian Buffer Zones: The term "riparian buffer" refers to the cultivated lands adjacent to streams where specific native grasses, flowers, shrubs and trees line the stream banks. A healthy riparian area is evidence of wise land use management which provides clean water, stable streams and good wildlife habitat for the neighboring region. Buffers were planted along both sides of the restored stream bed through the LFUCG Storm Water Incentive Grant Project.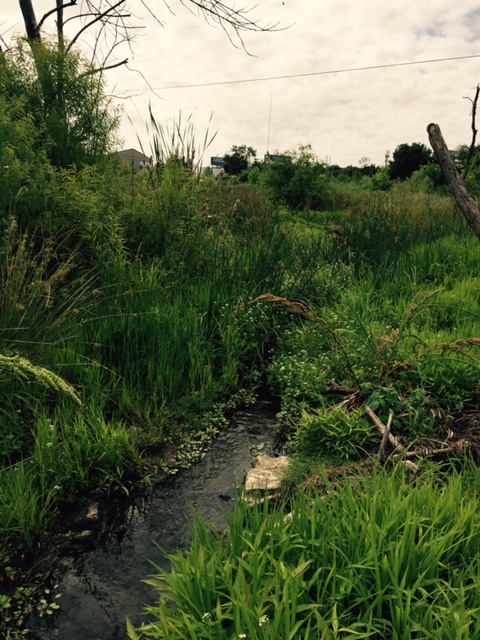 Stream Renewal and Maintenance Project Grant (c. 2011): CMS-MMSK was awarded one of the original LFUCG Storm Water Incentive Grants. The former land owners were farmers who narrowed the stream bed to allow for as much tillable land as possible. New Circle Road, office complexes and neighborhoods grew up around the farm leading to increased problems with the narrowed stream flooding and eroding of the land. The city grant allowed CMS-MMSK to partner with LFUCG, UK, EcoGro, and University of Louisville to rebuild the stream. The stream bed was widened from 2-3 feet crossings to almost 30 feet wide in spots. Natural filtration was added to the stream bed with layers of rock and mulch. Now the runoff from parking lots and major roads like New Circle are being treated through the stream before the water reaches our storm sewer system.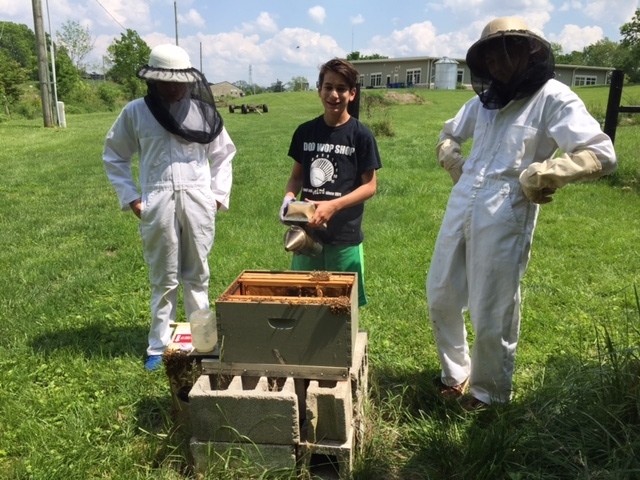 Bee Hives (c. 2009): At MMSK, students have maintained a globally significant role in restoring key pollinators through care of Italian honeybees in Langstroth hives. Currently we have two full hives – each with around 30,000 workers, drones, and a queen. The students maintain the hives with the help of Dr. Stevenson, and look forward to helping extract honey in late July or early August each year. The honey is bottled and sold as part of the students' Erdkinder Micro-economy.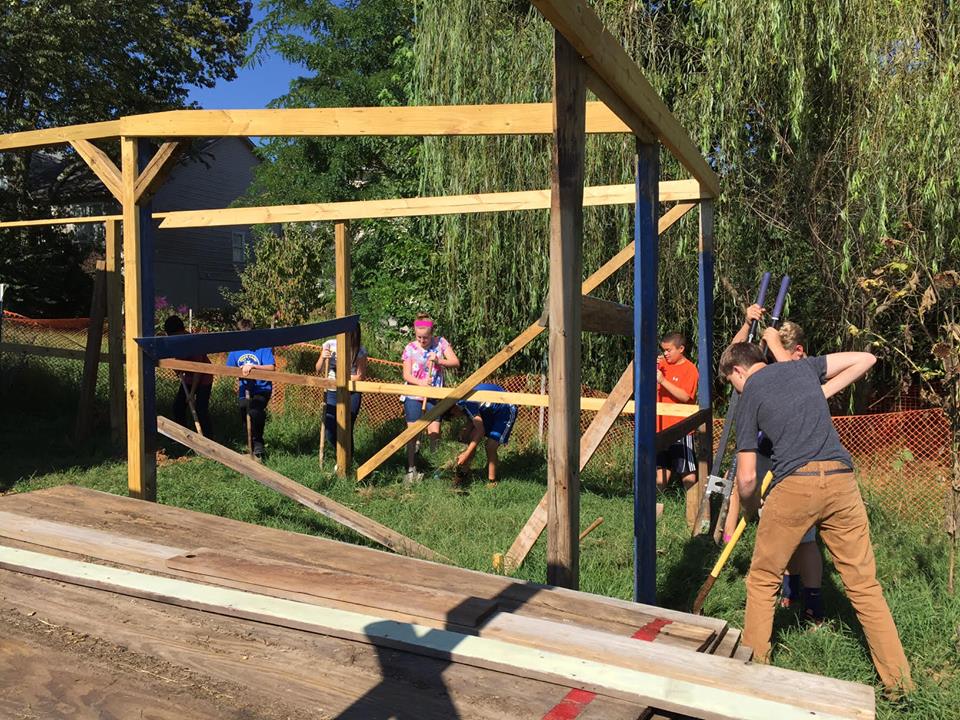 Hen Coop (c. 2009): Care of a variety of laying hens which produce eggs for the Erdkinder Micro-economy have been a long standing part of the MMSK program. Averaging between 15-25 hens, MMSK has a flock that includes Rhode Island Red, White Leghorn, Plymouth Rock, Barnvelder, and Speckled Sussex hens. Students worked with the Land Manager, Mr. Gray, to build a large solid hen coop with winter insulated walls, ceiling ventilation, water storage through rain barrels, and a secure covered run to protect the hens from hawks, raccoons, and other predators. Adolescents learn to care for the daily needs of the hens, including maintaining a healthy environment and watching for illness, as part of science and occupations lessons.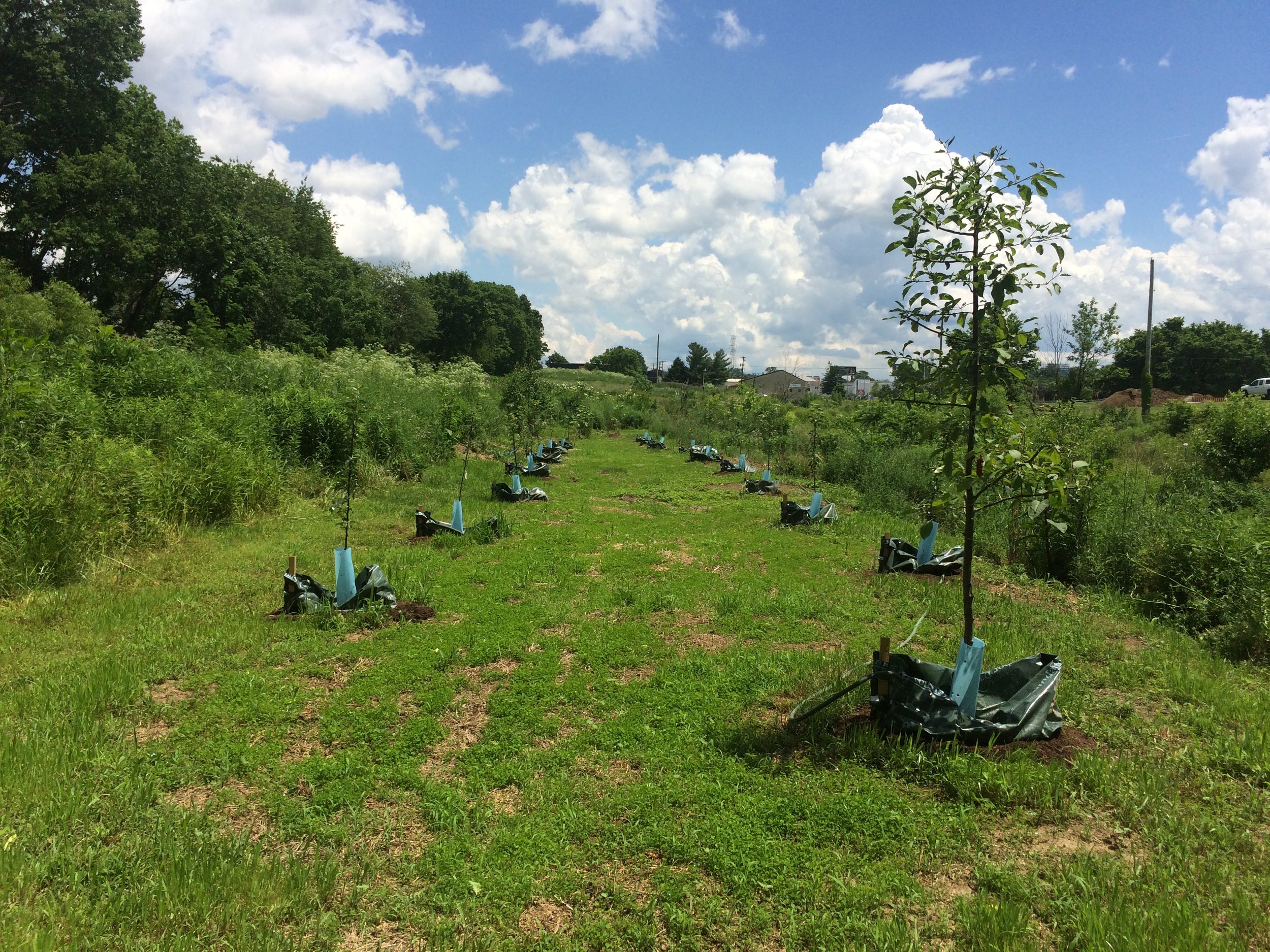 Permaculture/ Biofiltration
Permaculture/Biofiltration System (c. 2012): Over one acre just north of 'Stone Creek' was dedicated to a Permaculture/Biofiltration system. It is three-tiered system that steps down to the stream, taking the runoff from Runnymede Way and holding the water to allow it time to filter through buried mulch towards the creek. This area is where the Orchard and Butterfly Garden are now located.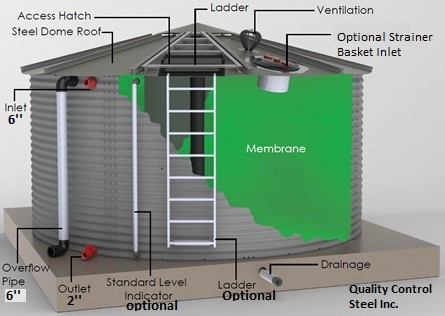 Rainwater Harvesting (c. 2013): As part of our stream restoration project, MMSK also built a Roof Rainwater Harvesting System to reduce the amount of runoff into our stream and provide a source of water for our vegetable and fruit gardens. In addition to our grant from the Lexington-Fayette Urban County Government, an additional grant was provided by the Darden Restaurant Group to enable us to purchase the tank. The diagram shows how the system works. The tank can hold up to about 5,000 gallons of water!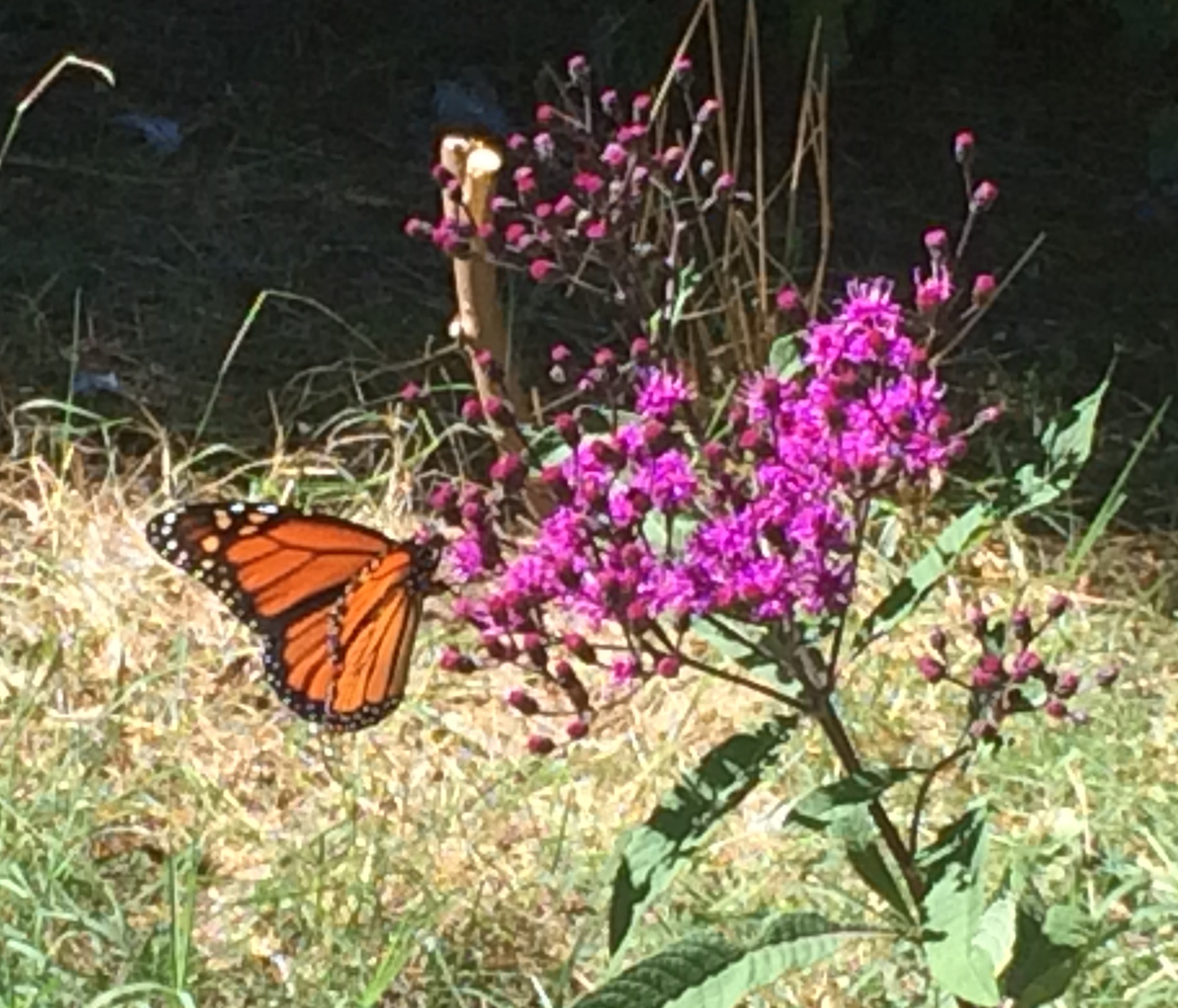 Butterfly Garden (c. 2016): Thanks to a generous Arbor Day and KU Plant for the Planet Grant, MMSK developed a butterfly garden across the stream from the school building. The garden was established to help attract pollinators like butterflies and moths, since many natural butterfly habitats have been lost to human activities like building homes, roads and farms. Plants were carefully selected for their attractiveness to butterflies and bees, as well as for their ability to serve as food for growing caterpillars and adult butterflies. The placement of the butterfly garden between the stream and the orchard was intentional with the goal of attracting our own honey bees and other pollinators towards the apple orchard to assist with pollination. The CMS-MMSK Butterfly Garden was certified through Monarch Watch (monarchwatch.org/) in 2017.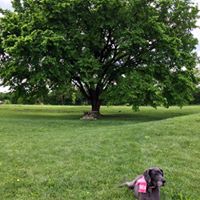 Historic American Elm Tree (circa 1920): In February 2016, the MMSK algebra students adopted the Elm Tree on Stone Road through the University of Kentucky's tree adoption program [https://ukntrees.ca.uky.edu/adopt-a-tree/montessouri-1]. This tree escaped the blight which affected elms across our area due to its isolation from other elms. The students calculated some of the essential benefits to the environment of this nearly 100 year old tree which include: 1000 gallons of rainwater interception annually; 235 kilowatts per hour of energy conservation annually; 523 pounds of CO2 reduction annually; and over $139 in benefits to the neighborhood each year. We are delighted to preserve this tree and its legacy on our campus, even as we build onto the existing classrooms.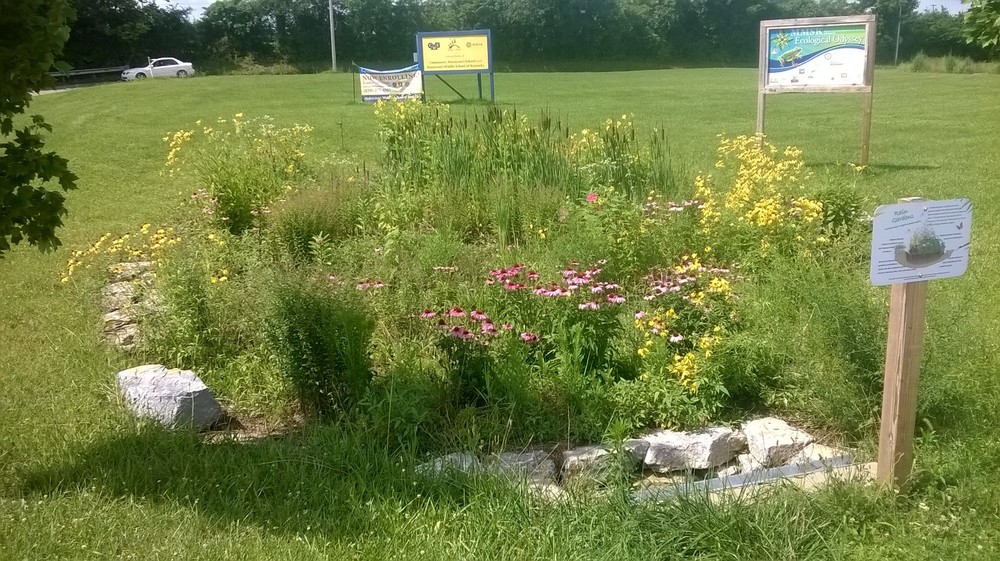 Rain Garden (c. 2013): CMS-MMSK is honored to have been recognized as a 2016 Lexington Garden Club award winner for our rain garden. A rain garden is created by a shallow depression in the landscape positioned in such a way that it captures runoff from impervious surfaces, such as rooftops, patios, driveways, and parking lots. The shallow depression of the garden holds the water so it can slowly infiltrate back into the soil as the plants, mulch and soil naturally remove pollutants from the runoff, before the water reenters our storm drain system.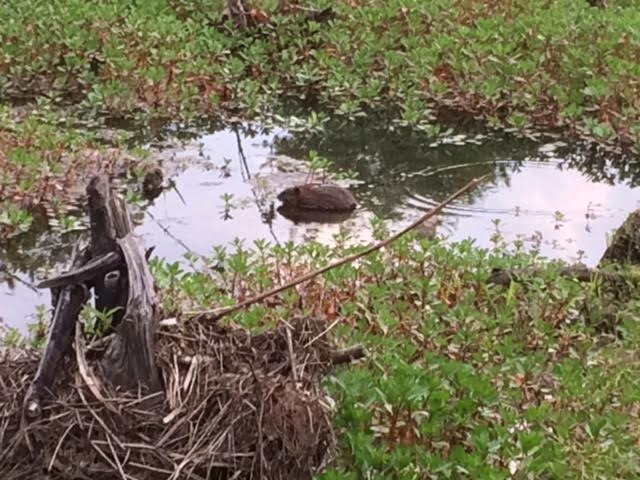 Wetlands (c. 2012): A wetland area serves as a bridge between water and land. These areas are filled mostly with trees, grasses, shrubs or moss. To be called a wetland, an area must hold water at least part of the year. Some wetlands are actually dry at certain times of the year, and our wetland follows this pattern. Wetlands provide essential habitat for a range of wildlife and plants. A pair of Canadian geese have returned to CMS-MMSK wetlands for three springs in a row to breed and raise their young before flying further south for the winter. The wetlands filter, clean and store water, absorb wind, and act like sponges by holding flood waters and keeping our stream at normal levels. Plants included in our wetlands were carefully chosen for their ability to help control water erosion and provide shelter for wildlife.